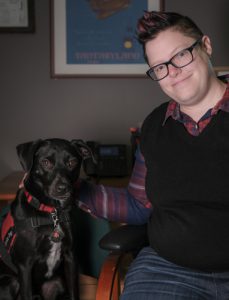 Rose Malone
Lighting Designer / Production Designer
Rose is the third Cal-Artsian to join the Visual Terrain team. An Arizona native, she joins us after four years as a freelance theatrical lighting designer, working on productions at the Echo Theatre, Kirk Douglas Theatre, A Noise Within, South Coast Reperatory, The Theatre @ Boston Court, and the Edinburgh Fringe Festival, among many others.
A self-professed "nerd," Rose brings considerable technical skills to our team, including rendering, 3D graphics, and Grand MA and ETC EOS programming.
She is currently adjunct faculty at California Institute of the Arts, and has also taught at USC, Santa Barbara Community College, and Grand Canyon University.
Rose has an MFA in Design from Cal Arts, and a Bachelor of Arts in Theatre from Grand Canyon University.